Regardless of how you pick your style, one should always bear in mind that fashion is a personal statement
Couture is the gold standard that graces the red carpet
From established ateliers that have been stitching fantastical gowns for generations, to small-house specialists. Going beyond Paris…
Beautiful Details from the Zimmermann Spring 2021
Hermes Bags made out of Stone?
Barbara Segal's handbags "I'm not trying to say if it's good or bad — they're . . . beautiful!"
Her "bags" are true to size and bear immaculate detailing, including the status tote's signature leather folds, tight stitching and even the lock  — which she carves from the same rock as the bags, then paints in metallic shades.
Segal acquires material from quarries all over the world — from the Grand Canyon region to Iran — and uses traditional carving tools, including chisels and stone cutters. A bag typically takes her three months to finish.
Segal's works run from $45,000 to $65,000 — a hefty sum, but a real Birkin recently sold for more than $300,000 at Christie's.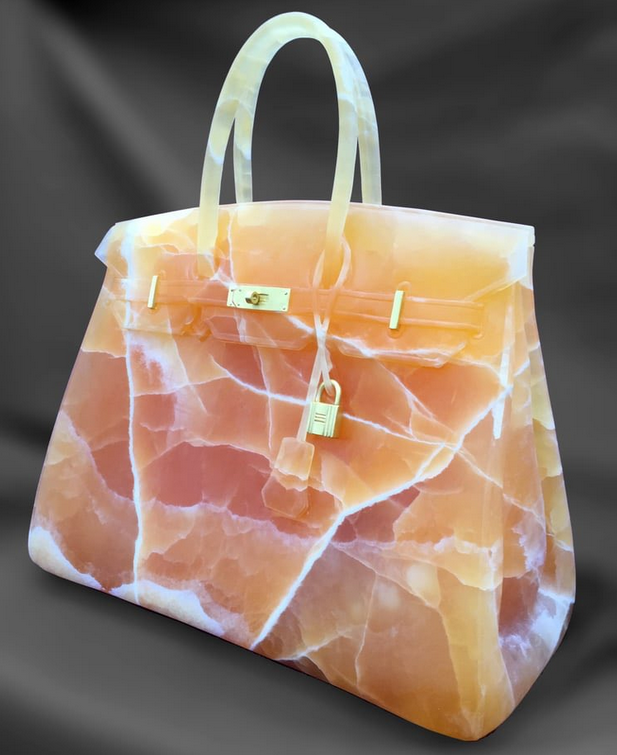 Frequently Asked Questions
Here are some answers to the questions we receive
Is high-end fashion that is constructed by hand from start to finish, made from high-quality, expensive, often unusual fabric and sewn with extreme attention to detail and finished by the most experienced and capable sewers—often using time-consuming, hand-executed techniques.
They go through rigorous fittings and customization, often waiting over a month for a single garment to be completed.
Haute Couture is a much-misused phrase that actually has very specific rules for qualification. Translated literally, couture is French for dressmaking, while haute means high. These are garments created as one off pieces for a specific client.
Is protected and governed under the Fédération de la Haute Couture et de la Mode — just a few select designers such as Chanel and Dior are permanent members, and all members must follow exacting rules. 
 "Not only is the dress one-of-kind, the fabric is too, so no one else will ever have this piece," said Renée Willett, a New York City and Los Angeles-based actress and socialite
Purchasing a Haute Couture dress requires an in-person fitting at their Paris location as each dress is specifically made for each buyer. Or the fittings are in your residence at an additional cost. You must have an insider's relationship in order to even get a fitting.
The starting price for haute couture is about $30,000. A gown taking 600 hours of handiwork or more can cost $100,000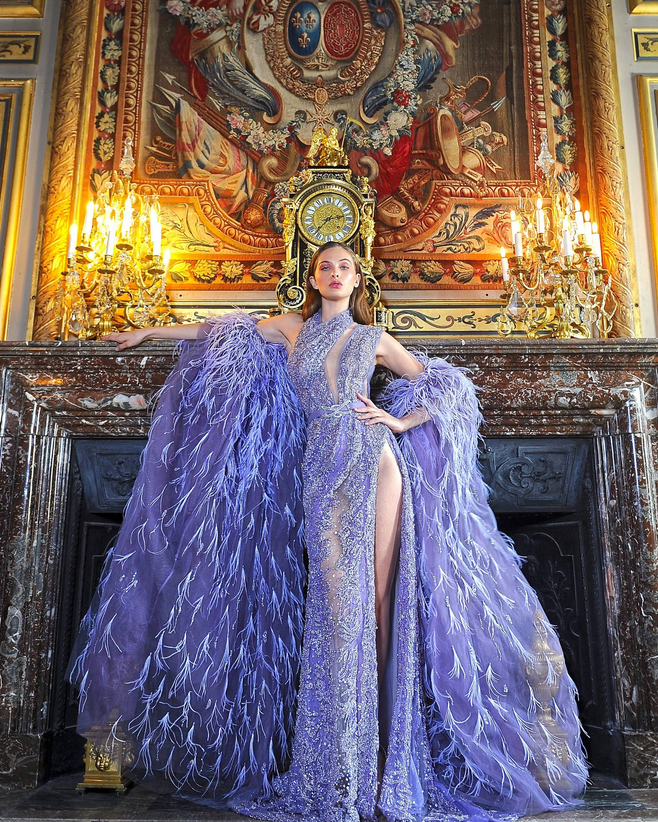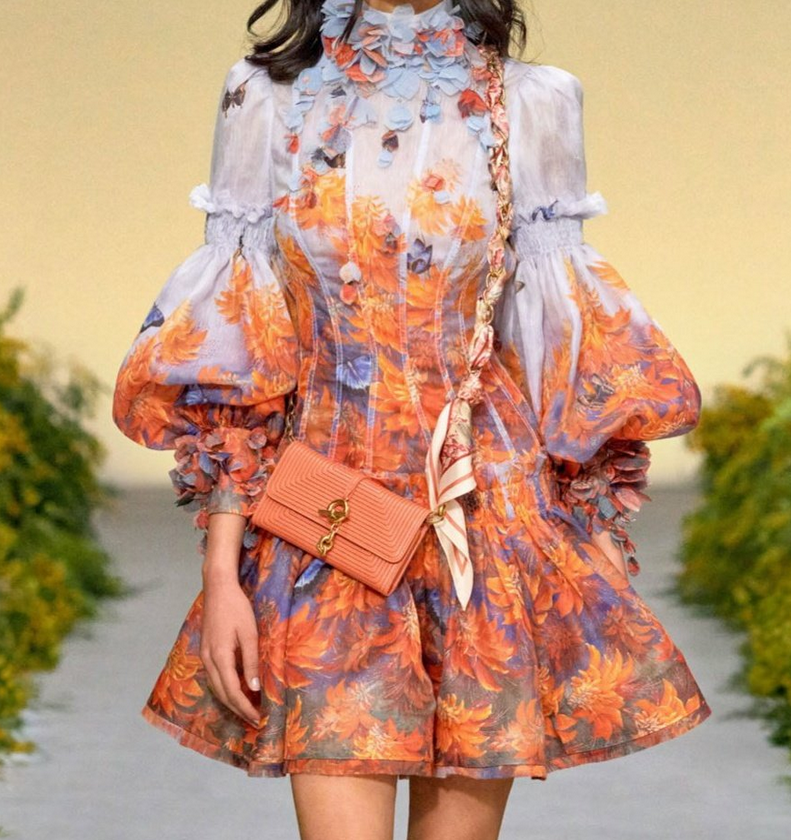 Ziad Nakad
A dramatic flair and timeless femininity, His designs epitomize glamour.What makes a Ziad Nakad's woman is a timeless quest for beauty and elegance where class is the master of sophistication and style. Celebrated for his ability to reveal the feminine side of every woman, Ziad Nakad is now a design reference in fashion shows in Lebanon, the Middle East, the Gulf, Europe, Asia, the Americas, and the world.
Elie Saab Fall  Couture Collection
Saab paints it in impressionistic, watercolor hues, "like the subtle smell of jasmine in the spring." With a palette of pale blues, blush pinks, gentle greens, and muted golds, the designer translated strength into diaphanous veils showered with feathers and crystal droplets, fortitude into a cascade of intricate and organic embroideries, and resilience into a shoulder line rendered sculptural via a whorl of lustrous rose petals.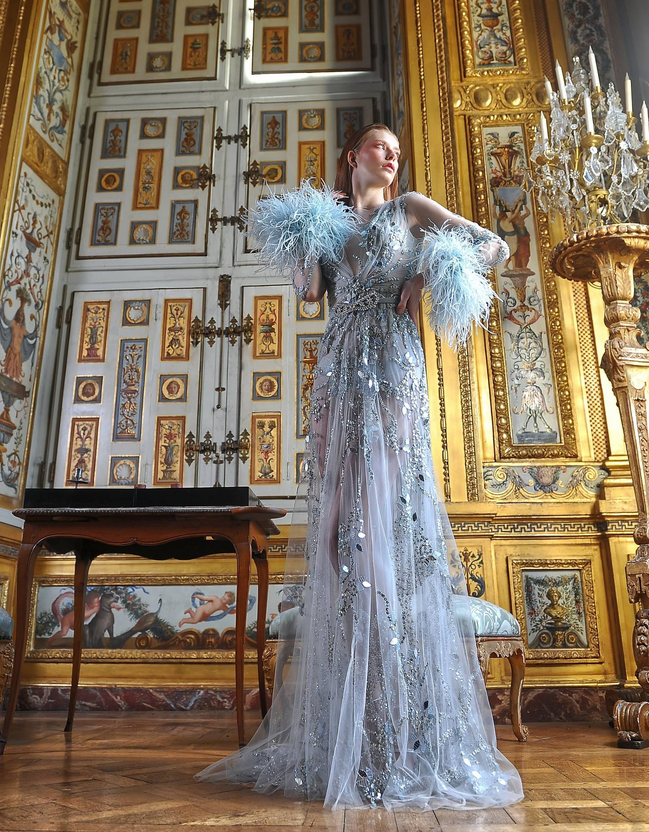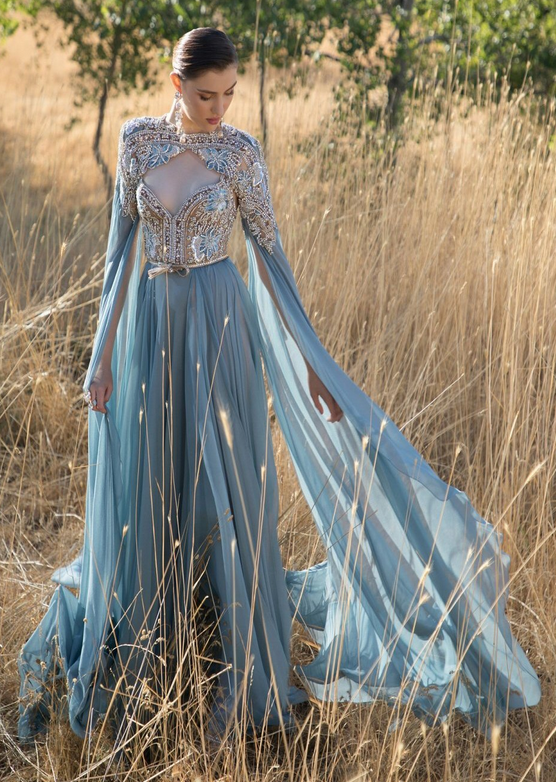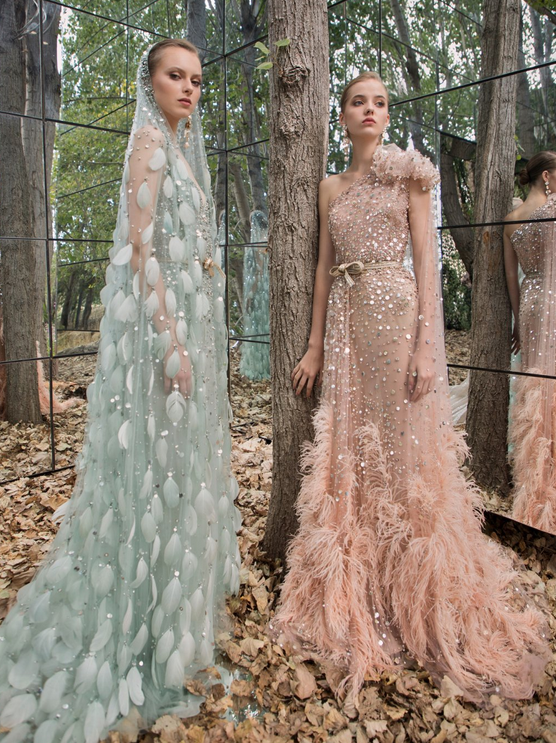 Enjoy the video – Elie's Saab Haute Couture: Beirut, The Sacred Source
Plan, be inspired and adapt, It is always good to be a bit over-dress than being sorry. Be adventurous, accessories to the minimum; create a focal point the WOW! of your persona. Style, attitude doesn't age.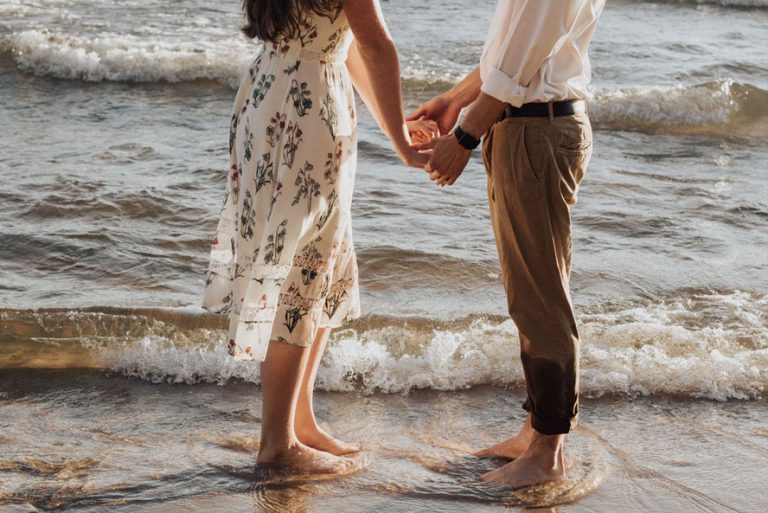 For men it is how the woman makes him feel, it is different for her
Read More »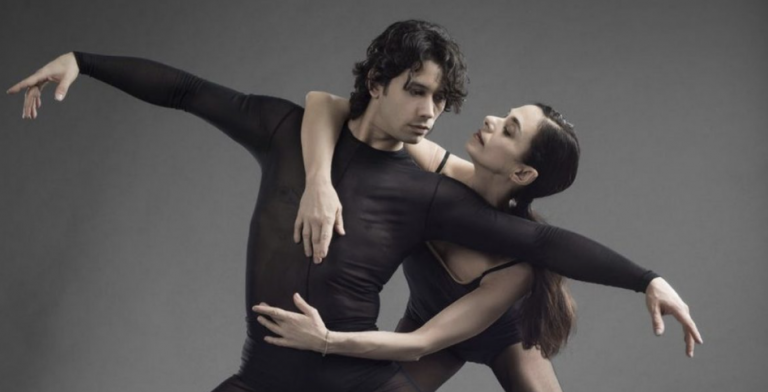 Herman Cornejo Born in the province of San Luis in central Argentina and grew up in Buenos Aires,
Read More »